Funding, building, skimming and switching: read our latest newsletter
The Spring 2018 edition of the Link to Energy newsletter is now available! Download the PDF here and take a look at the current opportunities for installers and businesses.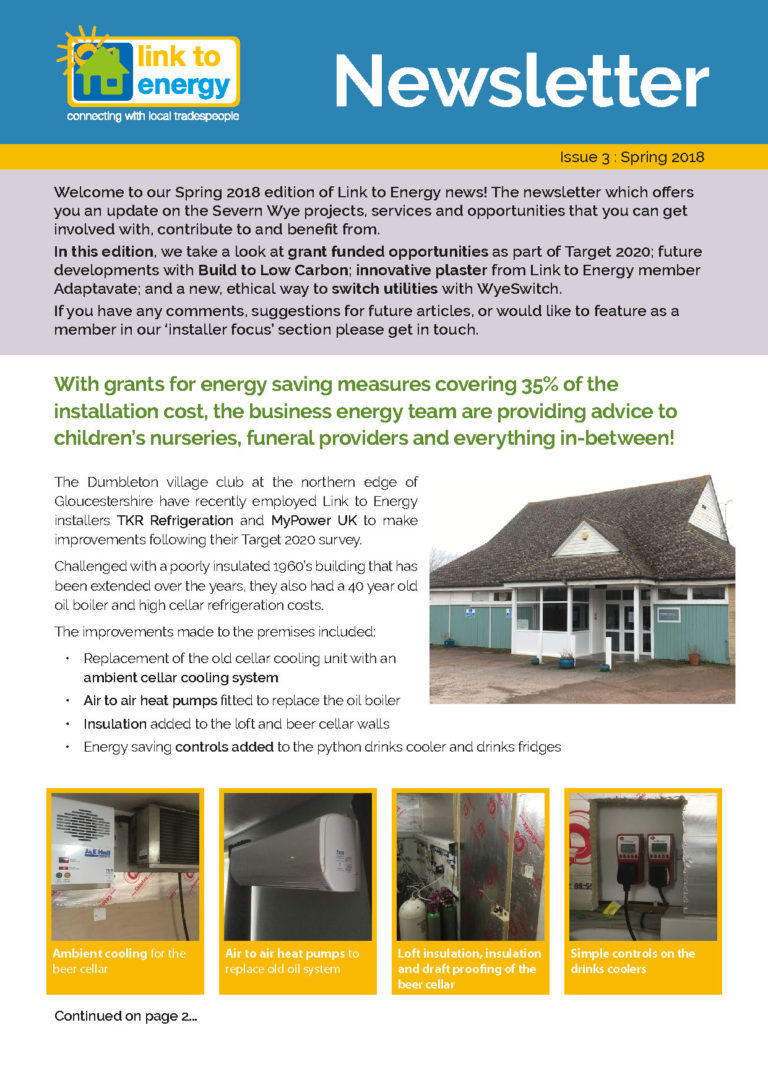 Amongst other things, read about the 35% funding we can offer to SMEs in Worcestershire and Gloucestershire looking to install energy-saving upgrades to their premises or equipment. This could be a real deal-sealer for those clients on-the-fence about whether to invest in renewables.